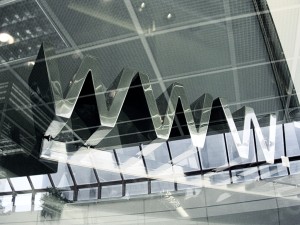 We Are Interested in your Business
Sesa is interested in your business and your internet goals. As your Internet Consultant, Sesa understands the importance of an affordable internet presence. Your website can make a big difference in the success of your business. Whether your goals are selling on the internet or just providing your information to people, a well designed site with effective internet marketing methods can jump start your success. Sesa is interested in helping identify your online goals and the most cost effective ways for you to obtain them. Our web development consulting can help guide your efforts toward success.
Before we get into details, take a look at some sites we've done.
We Provide A Practical Approach
We understand a boot-strap budget. However, your budget does not justify forfeiting good technology choices. Through years of internet research and web development, we have collected and/or built many practical solutions to aid businesses in implementing a very effective online campaign. As your web development consultant, we will help you form and implement your plan!
At Sesa, we specialize in the installation and customization of WordPress Content Management Systems.
Why we use the WordPress CMS!
Our most popular selling web platform is a content management system known and WordPress. WordPress is most currently known as a blog system, but most don't know that it is now one of the most popular programs for small business in the world. More than 5 million business use this for their standard websites. The upside of having the blog feature is that you not only can have your standard pages, but you can also utilize the blog function to interact with your current and potential clients.
But the best part about the Worpdress platform is that it is free. Yes, free! It is open source code. So instead of paying us to build your site, you are simply paying us to install WordPress and then customize the look to match your company's brand. That is why we are able to get you an amazing web presence for a fraction of what it would cost to build a standard, non-Wordpress site. With prices starting as low as $300, how could you not afford to have a website?
The benefits of a CMS for your business.
In addition to being a much cheaper alternative to a standard website, a content management system is also different from a traditional website in that the content and the look are actually separate. All of the content from a page is stored in a database, separate from the files that control the look of the page. When a person clicks on a link the content is pulled from the database is displayed on the page.
Why should you care about this you may ask?
Well because of this separation between look and content, you can actually update content on your page without knowing any html. You are simply adding/deleting/modifying content in the database. A content management system has a really slick and easy user interface that allows you to update the content of your site without any knowledge of html. In fact, it is very much like using a word document.
Additionally, the interface where you update your content is web based so you don't need any special software. So you, or your staff can all make updates to your site from any computer with internet access, anytime, anywhere…making your website maintenance an internal operation that can save you time and money!
What' s more you can create a new look for your site by simply installing a new template. You don't have to change the look of each page!